As a CBS documentary remarked, life has not changed on Mount Athos for a thousand years. Indeed, the flag of the Byzantine Empire still flies over the ancient fortresses that have been built over centuries to house monks coming from all over the Orthodox world. Byzantine time is still kept on the Peninsula which has a special status under European and international law.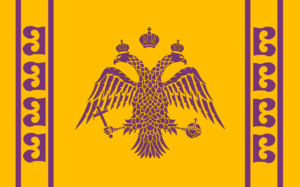 Monastic life on Mount Athos may well be the embodiment of an incredibly stable and still thriving form of traditional society, in the sense that its structure has not changed more than a thousand years and that young man from modern societies are still arriving on the holy mountain as postulants.
Byzantine heraldry is represented on the double Eagle flag but it should be noted that the traditional art form on Mount Athos is iconography.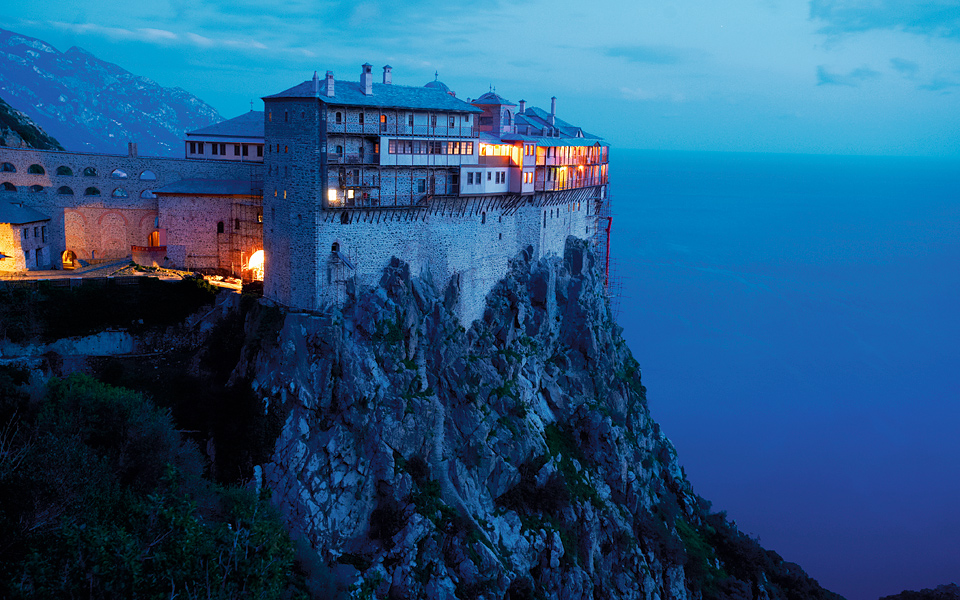 Similar continuity can be found in other monastic communities of Europe and Asia, although the monastic institutions of Mount Athos are unique by their continuity and changelessness.